Poland, Tri Counties Painting Contractor | Decorative Painting
Professionally Trained Technicians * Always On Schedule*
* Always Neat & Clean * Always Prompt * Completely Trustable *
Affordable Prices * No job to big or small.....Small jobs welcome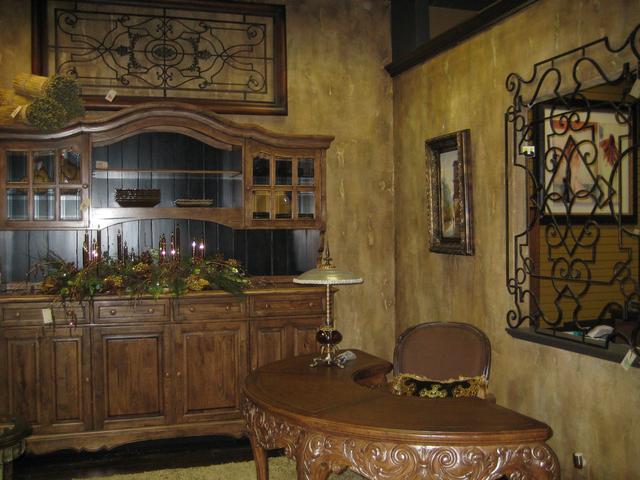 My name is Mike Baluck and with over 30 yrs. Experience my purpose is to provide quality and reliable workmanship for my customers ranging from basic painting, and wallpapering to more sophisticated faux, and decorative concrete finishes. I have attended many professional workshops and have developed a large portfolio of finishes that can be applied to walls, ceilings, countertops, floors and furniture.
I will help to beautify your home, business, or office.
Where attention to detail can't be beat!
Some finishes offered: Old world, stone, metallic, glazes, leather and suede, textures.
Contact me today @330-501-5971 for a free consultation and view my beautiful sample boards for further inspiration*.
Decorative Effects offers solutions to just about any decorating objectives.
Whether it's a room, home, office or business, Decorative Effects can transform your surroundings into anything you can imagine!
*Free initial consultation by phone and, or at you home, or business within 25 miles of Poland, Ohio. Serious inquiries please. An assessment of the job will be done; measurements taken finish chosen, etc. a price will be quoted and if accepted, a deposit of twenty five percent of the agreed price will be required to schedule the job. The total price quote includes up to three sample board renderings of the desired finish. Sample boards can also be provided prior to accepting a bid at twenty five dollars a board, applied to the total cost if accepted. The board will ultimately belong to the artist. An additional twenty five percent of the total cost is required to begin. A final payment is due on the day of completion unless other arrangements have been agreed upon.
Outside of twenty five miles up to 50 miles a 35 dollar consultation fee is required. This will be deducted from the total price if accepted.
Fifty to seventy five miles a seventy five dollar consultation fee is required. This will be deducted from the total price if accepted.
Anyone outside of seventy five miles arrangements may be made by phone.
Call us Today 330-501-5971 or fill out our online contact form.